Meet Dr. Sasha Zevenhuizen, BScK, DC
Living a Healthy Lifestyle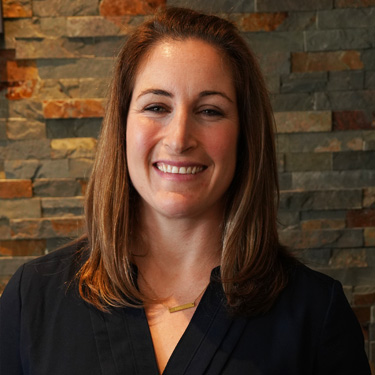 Growing up in Halifax, Sasha was a sports enthusiast who enjoyed running, competitive canoe/kayak and swimming. Although she loved competition, it was more about health and looking at ways to "be" and to "stay" healthy. Regular chiropractic care played an important role in her health maintenance and treatment and prevention of injuries, so she quickly began to realize the amazing results it could have on people's lives.
Chiropractic Education
In 2006, she graduated from Dalhousie University with a Bachelor of Science in Kinesiology. During her time at Dalhousie, she was an athletic trainer with the Dalhousie varsity swim team which kindled her interests in the fields of sport injury rehabilitation and myofascial work. After travelling abroad for a year, her mind was set. Her passion for helping others, along with her sports interests and love of anatomy and biomechanics drove her to pursue her Doctor of Chiropractic degree.
In 2011, she graduated from the Canadian Memorial Chiropractic College in Toronto and soon after, moved back to Halifax to establish her practice. Over the years, she has gained experiences in a variety of locations working in partnership with multidisciplinary teams. Her personal goal has always been to achieve and maintain the best possible health; this same goal for her patients. As an advocate of both wellness care and injury prevention, she uses a diversified chiropractic approach, which includes a focus on the spine and extremities as well as the implementation of myofacial release. She is certified in the use of Graston, cupping and Kinesiotape techniques to support muscular, postural and joint injuries.
Passion for Chiropractic Care
Sasha's practice encompasses chiropractic care for children, youth, adults and seniors. She has a passion for treating athletes of all ages and has a special interest in working with individuals with TMJ (temporal-mandibular joint) associated discomfort. Assessments and treatment plans are tailored to the needs of each individual patient. She strives to empower and educate her patients to take their health care into their own hands. Patient education is always in the forefront as a way to optimize health and wellness.
BOOK ONLINE»
Outside the Office
Sasha is a member of the Nova Scotia Chiropractic Association. She has acted as the team chiropractor for a Junior level hockey team and is an avid volunteer.  Away from the office, she is a dedicated mother, runner and yogi. She can often be found hiking the trails of Maskwa with her dog Maverick, family and friends.
Get to know more about Dr. Sasha by scheduling your appointment with Clayton Park Chiropractic Centre today. We look forward to meeting you!
---
Chiropractor Halifax  (902) 443-5669