Meet Dr. Anthony Ciccarelli, DC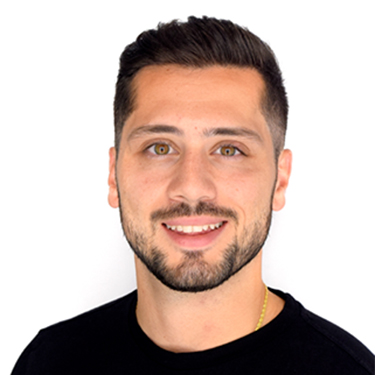 From a very young age, Dr. Anthony has developed a strong interest in health and wellness. Having both parents working in healthcare, he quickly understood the importance of being healthy and the necessities of maintaining a healthy lifestyle. As an athlete throughout most of his life, Dr. Anthony learned the significance of body maintenance early on and how chiropractic can be a key factor in optimizing wellness.
After visiting a number of chiropractors in the Halifax area for a variety of injuries, Dr. Anthony came to the exciting realization that pursuing a career in chiropractic was a future goal of his. More importantly, he wanted the opportunity to give back to his community as the chiropractic profession had given him. The chiropractic philosophy encompasses a naturopathic, non-invasive approach to healthcare; a form of alternative medicine that Dr. Anthony has come to appreciate and abide by on a daily basis.
Born and raised in Halifax NS, Dr. Anthony provides his fellow Nova Scotians with the knowledge and necessities to achieve optimal heath and wellness. He is an advocate for helping others achieve and maintain a health lifestyle. He is passionate about determining the underlying causal factors of an injury or condition and strives to help his patients overcome pain and dysfunction.
Using a diversified treatment approach, Dr. Anthony is committed to providing patients with the most effective treatment plan in order to maximize their health and wellness goals.
---
Chiropractor Halifax  (902) 443-5669