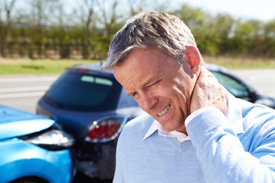 Did you know that one of the most common injuries in contact sports or motor vehicle accidents are injuries to the Temporomandibular Joint (TMJ)? Additionally, the TMJ can be an underlying cause of your headaches and neck pain secondary to stress related grinding/clenching.
An injury of this kind can leave your haw out of alignment, causing painful clicking, grinding and even locking, which can be scary and unexpected. Some practitioners find the jaw difficult to treat because there are so many muscles involved in its movement.
At Clayton Park Chiropractic Centre, Dr. Sasha uses a specific and gentle approach that aims to re-align the TMJ so that you don't have to deal with the unpleasant symptoms.
During your first visit, Dr. Sasha will examine your jaw and ask you questions to uncover exactly what's going on. After she has a better idea of the problem, she'll design a custom care plan that works to restore proper alignment to your jaw, therefore improving function.
Book Your Visit
Whether you've had an injury that's resulted in jaw problems or are noticing symptoms you'd like to address, we want to help. If you've had a recent sports injury or car accident, it's best to visit our practice sooner rather than later to correct issues before they become worse.
Contact our team today to book your appointment—we look forward to helping you live a pain-free life.